New Year's Eve 2021: An Evening on the R.M.S. Titanic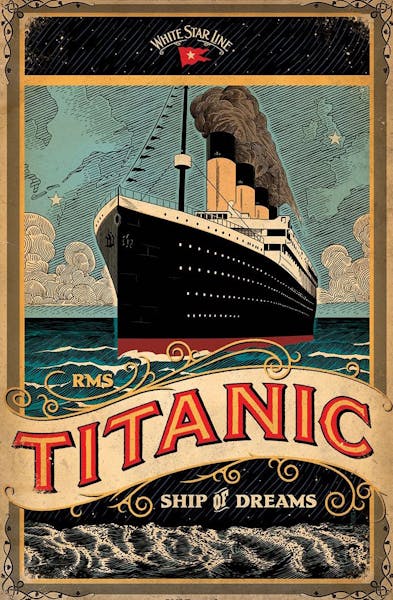 Join us for a celebration inspired by the Golden Age of Edwardian cuisine and adventure
Champagne & Hors d'Oeuvres Hour
Start your evening with bubbles and caviar!
Our full bottle list, cocktail menu, caviar bites & canapés will be available.
seating
4:30 - 6:00 pm
reservations suggested; walk-ins welcome, based on availability
White Star Line's First Class Dinner Party
Relive a lavish evening on the finest floating dining room ever built. Guests will be served a seven course Chefs' tasting menu, inspired by Escoffier-era cuisine and the menus of the ship, featuring luxury ingredients and local products. The event will include live music and a midnight Champagne toast. Indulge in an evening of celebrating aboard the Queen of the ocean.
7:30 - midnight
$225 per person
reservations required
Reservations for both experiences on Tock
Fine Edwardian eveningwear and Captain's Full Company Dress encouraged
Menu Coming Soon!