Sparkling Red Wine Table Tasting! Friday December 23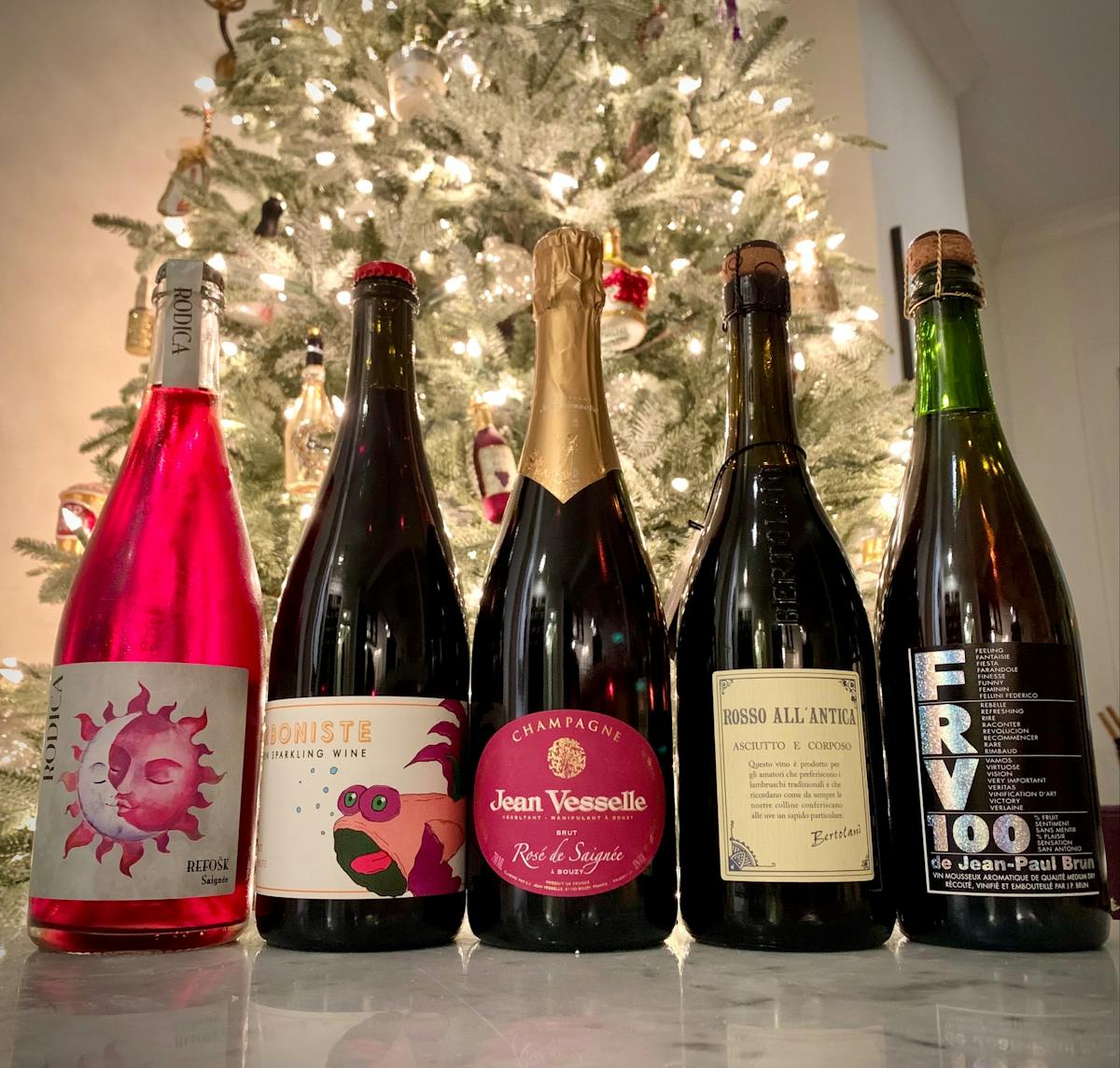 Friday December 23rd
2:30-5:30pm
From deep pink, rouge, to crimson - taste through the red side of bubbly.
$40/person
Ticket includes 5 half glass pours of red sparkling wines, poured at our tasting table. Hang and chat with owner and sommelier Crystal Hinds to learn a bit more about these adventurous and varied wines, or grab a seat in our dining room or courtyard. Return with your glass when you are ready for the next pour!
If you love red wine and/or bubbles this tasting is probably for you. We're pouring up some of our favorite rouge sparklers for a look into the world of red sparkling wines. From the blushing rosé saignée Champagne to sparkling pinot noir, pét-nats and Lambrusco, come discover the darker side of bubbly.
OUR RED LINEUP:
rodica refošk col fondo saignée (istria, slovenia)
carboniste modern rouge brute (napa, california)
jean vesselle rosé de saignée brut (champagne, france)
bertolani "rosso all'antica" lambrusco secco (emilia-romagna, italy)
terres dorées "FRV100" gamay rosé (beaujolais, france)