World Champagne Day: Veuve Methuselah Pours, Friday October 23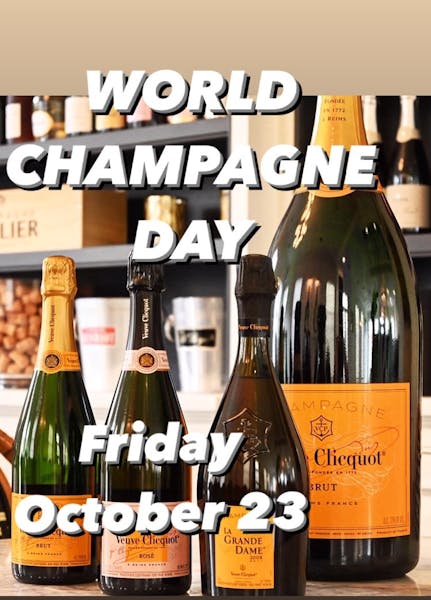 This World Champagne Day, we're planning something really BIG.. 6 liters to be exact! Come celebrate on Friday October 23 with glass of Veuve Clicquot poured tableside from a METHUSELAH!
What better Champagne than the celebrated global brand Veuve Clicquot to toast to Champagne around the world?!
The big bubbly pops at 4pm, poured until we run out!
$25/glass
We want to celebrate and keep everyone safe! Masks are required for entry and any movement through the premises. Contactless menus, limited seating and social distancing will all be in place and are crucial to us being able to keep the bubbles flowing. Thank you for your support and understanding!