Get that Pèt-Nat! Table Tasting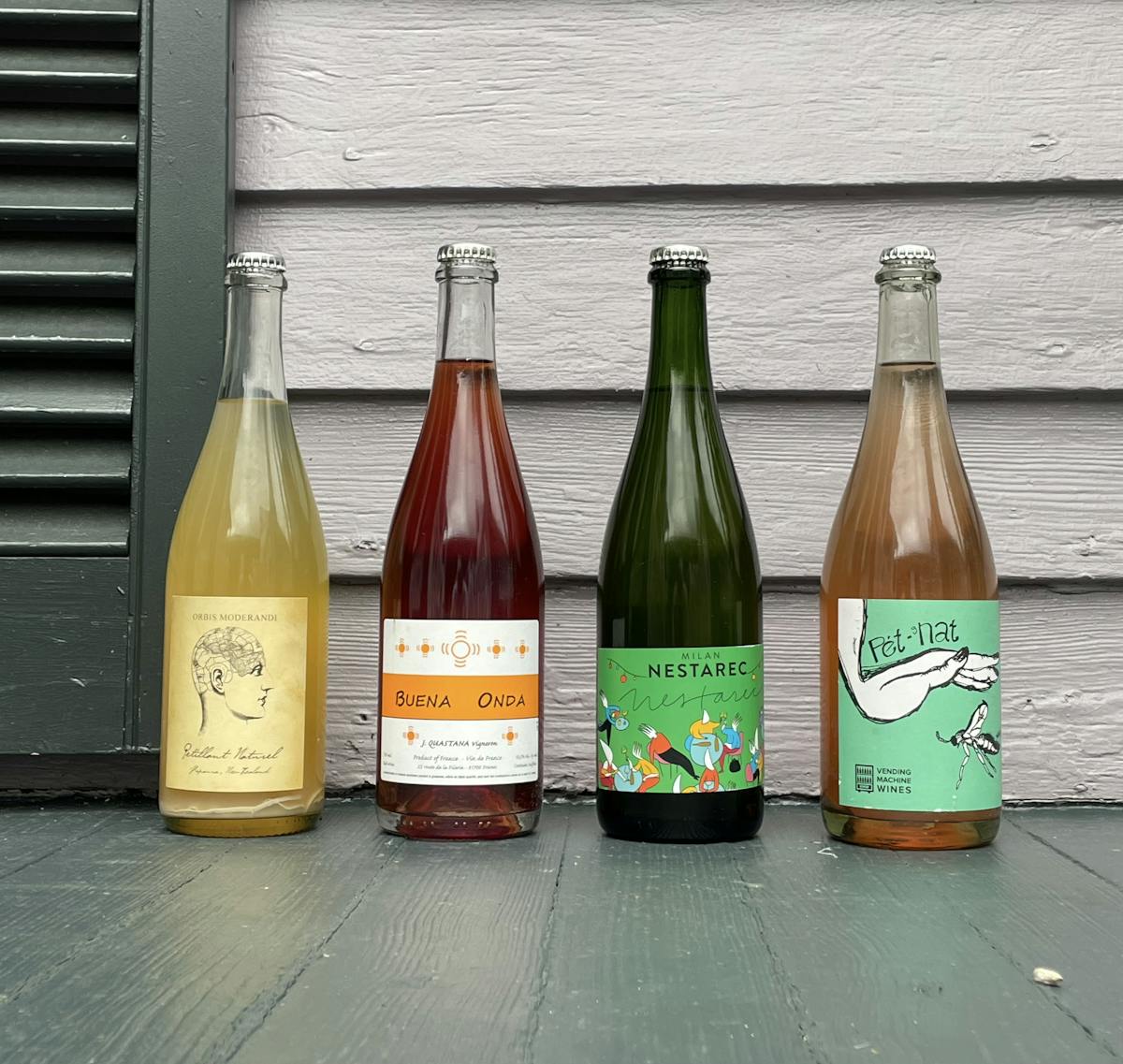 Friday August 5th
3:30-6pm
Four wines, all natural and all fun!
Crisp, clean, funky or refreshing- taste through some perfect summer selections from our Au Naturel list this Friday.
$20/person
Ticket includes 4 half glass pours of pètilliant-naturel sparkling wines, poured at our tasting table. Hang and chat with owner and sommelier Crystal Hinds to learn a bit more about these adventurous and varied wines, or grab a seat in our dining room or courtyard. Return with your glass when you are ready for the next pour!
Leave with a bottle of something you love with special pricing on all of our pèt-nat bottles for tasting guests or stay and order a flight and a meal.
What is a pèt-nat??!
Pètilliant-naturel or "pèt-nat" is a type of sparkling wine, made in the original methode ancestral. The wine undergoes a single fermentation in the bottle, trapping the naturally occurring carbon dioxide while the grapes ferment. The result? Small, soft bubbles with many varied flavor profile possibilities! These wines are sometimes funky- think kombucha meets Champagne, frequently unfined, unfiltered, unique and refreshing. They can also be refined, mineral driven and elegant. Sometimes unpredictable, they are always fun and crushable. Like drink a whole bottle on your porch on a hot summer day, or as the French say- glouglou! The world of pèt-nats is huge- this method can be used to produce sparkling whites, rosés, orange or red wines from all kinds of grapes! There are so many different styles and locales, so many to taste! Pèt-nats have really been having a moment, with adventurous producers, wine aficionados and cool kids alike. These are wines of the moment, make for drinking now. We especially love them on warm afternoons in New Orleans.