Main content starts here, tab to start navigating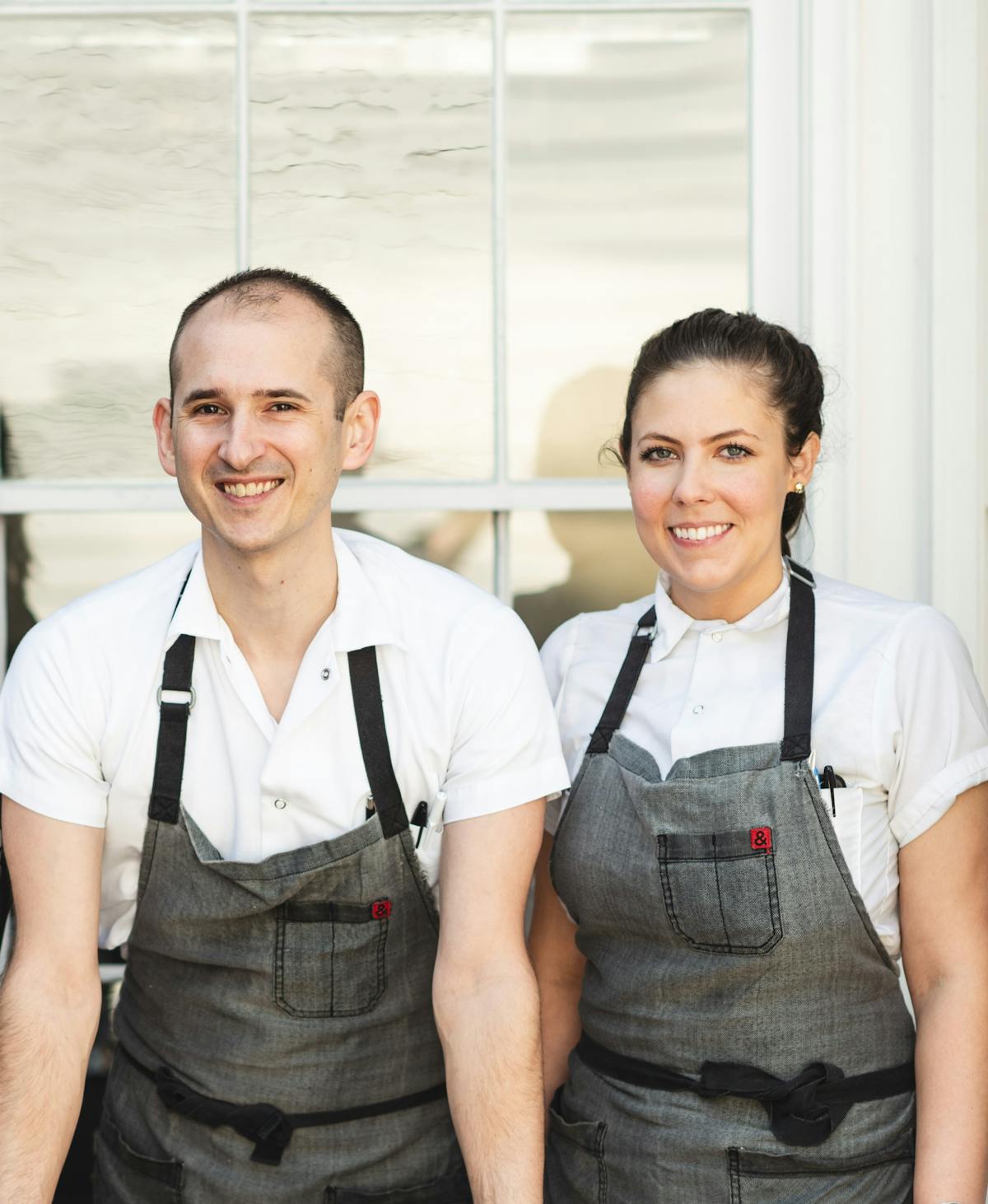 evan ingram & brenna sanders
executive chefs
Brenna Sanders and Evan Ingram are the Executive Chef team of Effervescence. The small plates menu is reflective of their travels, bringing the refreshing and wholesome quality of Mediterranean cuisine to quality local ingredients and luxury products.
Evan, a California native, pursued an early interest in food and moved to New Orleans after attending culinary school in New York. He also recently officiated his passion for wine with sommelier credentials. Brenna grew up in Alabama and began her professional cooking career after completing her education at Tulane University.
Brenna and Evan both worked at Restaurant August where they set their fine-dining cooking foundation, met each other and subsequently began the rest of their lives. Seeking to expand their culinary repertoire, they moved to San Francisco to work in highly esteemed restaurants including Quince, Rich Table and Saison. In California, they adopted a rigorous uncompromising approach to product and quality ingredients in Michelin-rated kitchens.
Homesick for the culture and climate of New Orleans, they returned in search of a kitchen to create something new together. The couple began l'Américaine pop-up where they explored a rotating-theme retro menu.
Their love of bubbles led Brenna and Evan to Effervescence. In the small but well equipped kitchen they curate a focused menu that is fully produced in house. The chefs stay true to the food they like to cook and enjoy: bright, fresh and flavorful without abandoning health and wholesomeness- and above all, real, honest, quality ingredients.